Mathis Tie Dye Tee - Ginger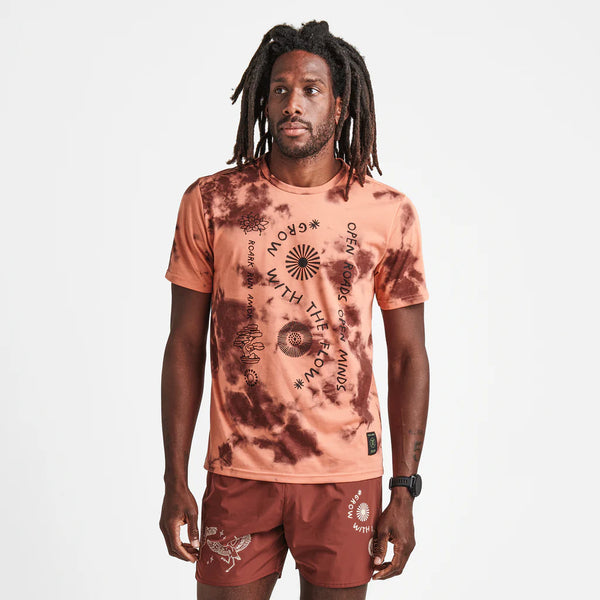 The world moves fast. Constantly ebbing and flowing in culture, learnings and changes. The Grow with the Flow collection serves as a reminder to sit back, listen, and learn.
Designed to deliver the performance required for a trail run or workout, while maintaining the styling of your favorite tee. Constructed from a lightweight DriRelease® Jersey Knit, the shirt regulates skin temperature and dries 4x faster than your typical cotton tee.